Neem Oil Organic Pest Control Concentrate 2 Ounces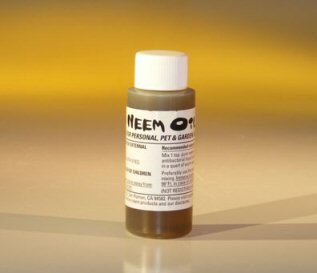 Sale Price: $12.95

From Bonsai Boy of NY
View User Comments
Neem Oil Organic Pest Control Concentrate 2 Ounces
The Neem tree is considered to be one of the most promising trees of the 21st century. It has great potential in the fields of pest management, environmental protection and medicine. Used widely as a bio-pesticide for organic farming, as it repels a wide variety of pests, including the mealy bug, aphids, ants and mosquitoes. Use as a repellent and larvacide. Neem oil also controls black spot, powdery mildew and fungus. Dilute at the rate of 4 teaspoons per gallon of water. Adding a surfactant, such as liquid diswashing soap, will enhance its effectiveness. Great for all bonsai trees and household plants.
You may also be interested in these related Bonsai Trees and supplies:

Willow Leaf Ficus Bonsai Tree - Shohin Style (ficus nerifolia/salicafolia)
- Sale Price: $175.00
What is Shohin bonsai? "Shohin" is the Japanese word for "a tiny thing." The basic rules of Shohin bonsai suggest that it should not be higher than approximately 25cm (that's 10 inches) when measured from the rim of the pot to the top of the tree. Most experts believe that you must be able to hold the Shohin bonsai in one hand and it must express the beauty of a large tree in miniature. The exact measure of the height of the tree is then less important. Also known as Mexicana Ficus. Elongated, light green leaves have a striking resemblance to the popular Weeping Willow tree. This tree does particularly well indoors in low, moderate or higher lighting conditions.

Flowering Chinotto Orange Bonsai Tree (Citrus Myrtifolia Rafunergue)
- Sale Price: $89.95
Chinotto Orange is sometimes referred to as the Myrtle - Leaf Orange. The Myrtle - leaf orange has been known for some centuries in the Mediterranean as the Italian and French names imply was presumably introduced from China. The tree grows very slowly and has a dwarf compact habit. The leaves are small (less than 2.0") and have a dark green color. The tree flowers and produces crops of small orange fruits of moderate seediness. The fruit matures in the winter and are moderately tart. Great for indoors.

Ceramic Bonsai Pot With Attached Humidity/Drip Tray - Professional Series Oval 6.37 x 4.75 x 2.625
- Sale Price: $12.00
Imported ceramic bonsai pot.

Shimpaku Bonsai Tree - Small (shimpaku itoigawa)
- Sale Price: $29.95
Itoigawa is a highly prized cultivar of Shimpaku from Japan. It grows tighter and fuller and is the most compact of all the Shimpaku Junipers.

Piggyback Turtle Miniature Figurines 5.0x2.0x2.0
- Sale Price: $14.95
User Comments:
There are currently 0 comments.