Neem Oil Organic Pest Control Concentrate 2 Ounces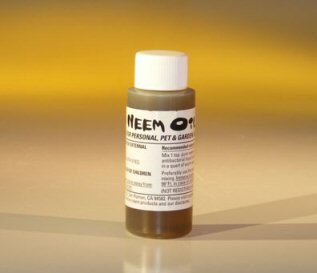 Sale Price: $12.95

From Bonsai Boy of NY
View User Comments
Neem Oil Organic Pest Control Concentrate 2 Ounces
The Neem tree is considered to be one of the most promising trees of the 21st century. It has great potential in the fields of pest management, environmental protection and medicine. Used widely as a bio-pesticide for organic farming, as it repels a wide variety of pests, including the mealy bug, aphids, ants and mosquitoes. Use as a repellent and larvacide. Neem oil also controls black spot, powdery mildew and fungus. Dilute at the rate of 4 teaspoons per gallon of water. Adding a surfactant, such as liquid diswashing soap, will enhance its effectiveness. Great for all bonsai trees and household plants.
You may also be interested in these related Bonsai Trees and supplies:
Norfolk Island Pine Bonsai Tree Forest - Five Cluster Planting (araucaria heterophila)
- Sale Price: $99.95
Open and airy conifer (cone bearing) with light green foliage turning darker with age. One of the best know trees from the South Pacific. Will tolerate warm temperatures and does not even object to dryness, although it does not like glaring sunshine. Decorates well for any holiday or season. Very easy indoor care.

Humidity/Drip Bonsai Tray - Oval Measures: 17 x 12 x 1.5
- Sale Price: $19.95
A finishing, practical addition to your bonsai living sculpture. Not only do they visually enhance the placement of your tree, but humidity drip trays make watering simple, provide essential humidity for your tree and protect furniture from stain and damage.

Ceramic Bonsai Pot With Attached Humidity/Drip Tray - Professional Series Rectangle 6.37 x 4.75 x 2.625
- Sale Price: $15.50
Imported ceramic bonsai pot.

Orange Citrus Bonsai Tree (Calamondin Orange)
- Sale Price: $89.95
Our decorative citrus tree has shiny evergreen leaves and marvelously fragrant white flowers. Miniature fruit (which grows only to the size of a golf ball) and flowers appear over the course of a year, often at the same time. Perfect in stir-fry, beverages or as a snack. Very easy indoor care.

Ceramic Bonsai Pot - Oval 12.0 x 9.5 x 3.375
- Sale Price: $30.00
Imported ceramic bonsai pot
User Comments:
There are currently 0 comments.