Fogger Indoor Water Fountain Fogger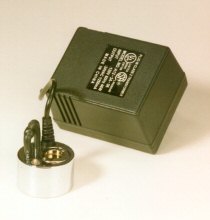 Sale Price: $49.95

From Bonsai Boy of NY
View User Comments
Fogger Indoor Water Fountain Fogger
Give your indoor fountain a more tropical look! It works like a humidifier ... ultrasonic vibrations make the water turn into "cool steam". In addition to providing fog for beauty and atmosphere it is also a wonderful aromatherapy diffuser. Just add a drop or two of scented oil (lavender, eucalyptus etc.) into the water and the fragrance will carry throughout the room.
- Fog fills up to a 12" diameter container approx 4"-5" high
- 1"x2"
- UL listed transformer and instructions included
- input voltage 115 VAC 60 HZ
- output voltage 36 VAC
- output electric current 1.2A
- Shuts off automatically when not submerged or when water level gets too low.
- 30 day guaranty
You may also be interested in these related Bonsai Trees and supplies:

Humidity/Drip Tray Bonsai Pebbles - Small Bag Size
- Sale Price: $2.95
It is a good idea to add water to your bonsai humidity/drip tray. It is also a good idea to raise your bonsai pot out of the water by lining your tray with River pebbles.

Ceramic Bonsai Pot - Land/Water with Attached Matching Tray 10.0 x 7.5 x 3.5
- Sale Price: $18.00
Imported, glazed Chinese ceramic land/water pot. Oval, dark moss green color with attached matching tray

Flowering Tropical Boxwood Bonsai Tree Land/Water Container - Small (neea buxifolia)
- Sale Price: $39.95
Neea buxifolia is a versatile tree native to Puerto Rico. Commonly spelled "Nia", the botanical name is "Neea". It is a member of the Bouganvillea family with leaves about one quarter inch long and oblong with a rounded apex. This tree is especially attractive during the growing season due to the deep red color of its new shoots. Neea bears small flowers in spring and summer followed by little red mature fruit in summer. Great for indoors.

Willow Leaf Ficus Bonsai Tree - (Ficus Nerifolia/Salisafolia)
- Sale Price: $125.00
Also known as Mexicana Ficus. Elongated, light green leaves have a striking resemblance to the popular Weeping Willow tree. Has a heavy trunk with banyan roots. This tree does particularly well indoors in lower or higher lighting conditions.

Flowering Ligustrum Bonsai Tree (ligustrum lucidum)
- Sale Price: $275.00
Native to China and Eastern Asia and is now grown ornamentally in the United States. The berry of the Ligustrum has been used as a "yin" tonic in traditional Chinese medicine for a wide range of conditions, including premature aging, ringing in the ears and chronic toxicity. White puffy blooms are attractive during late spring and early summer. Does very well indoors.
User Comments:
There are currently 0 comments.