Fogger Indoor Water Fountain Fogger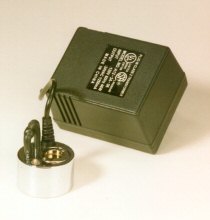 Sale Price: $49.95

From Bonsai Boy of NY
View User Comments
Fogger Indoor Water Fountain Fogger
Give your indoor fountain a more tropical look! It works like a humidifier ... ultrasonic vibrations make the water turn into "cool steam". In addition to providing fog for beauty and atmosphere it is also a wonderful aromatherapy diffuser. Just add a drop or two of scented oil (lavender, eucalyptus etc.) into the water and the fragrance will carry throughout the room.
- Fog fills up to a 12" diameter container approx 4"-5" high
- 1"x2"
- UL listed transformer and instructions included
- input voltage 115 VAC 60 HZ
- output voltage 36 VAC
- output electric current 1.2A
- Shuts off automatically when not submerged or when water level gets too low.
- 30 day guaranty
You may also be interested in these related Bonsai Trees and supplies:

Ficus Retusa Bonsai Tree Banyan Style (ficus retusa)
- Sale Price: $175.00
Also known as Banyan Fig. The Retusa has small, dark green leaves which are more oval than the Benjamina. Grey to reddish bark dotted with small horizontal flecks, similar to tiger-like markings. Has a heavy trunk . The Retusa is among the most tolerant, versatile and trouble-free bonsai trees for indoor use.

Norfolk Island Pine - With Decorations (araucaria heterophila) (Available During Month of December Only)
- Sale Price: $35.95
Open and airy conifer (cone bearing) with light green foliage turning darker with age. One of the best known trees from the South Pacific. Will tolerate warm temperatures and does not even object to dryness,although it does not like glaring sunshine. We grow them in groups of three (3) in a pot and trim the branches by hand (thumb and index finger). Comes complete with decorations for the holiday season.

Burgundy Metal Watering Can - 2 Pints
- Sale Price: $119.95
A beautifully designed watering can imported from England which is constructed from a single piece of metal -- rolled and shaped in the unique English style. The can is supplied with a very fine brass, removable, rose which is fitted with the perforated head facing up in order to provide the most gentle spray for your bonsai, household plants or delicate seedlings.

Flowering Mount Fuji Serissa - With Golf Ball (serissa foetida)
- Sale Price: $79.95
Beautiful white, star-shaped, miniature flowers. This sub-tropical variegated evergreen, which is imported from Japan, can bloom profusely with delicate white miniature flowers. Golf ball style. Excellent for beginners.

Flowering Chinotto Orange Bonsai Tree (Citrus Myrtifolia Rafunergue)
- Sale Price: $89.95
Chinotto Orange is sometimes referred to as the Myrtle - Leaf Orange. The Myrtle - leaf orange has been known for some centuries in the Mediterranean as the Italian and French names imply was presumably introduced from China. The tree grows very slowly and has a dwarf compact habit. The leaves are small (less than 2.0") and have a dark green color. The tree flowers and produces crops of small orange fruits of moderate seediness. The fruit matures in the winter and are moderately tart. Great for indoors.
User Comments:
There are currently 0 comments.