Fogger Indoor Water Fountain Fogger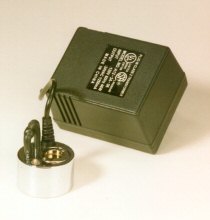 Sale Price: $49.95

From Bonsai Boy of NY
View User Comments
Fogger Indoor Water Fountain Fogger
Give your indoor fountain a more tropical look! It works like a humidifier ... ultrasonic vibrations make the water turn into "cool steam". In addition to providing fog for beauty and atmosphere it is also a wonderful aromatherapy diffuser. Just add a drop or two of scented oil (lavender, eucalyptus etc.) into the water and the fragrance will carry throughout the room.
- Fog fills up to a 12" diameter container approx 4"-5" high
- 1"x2"
- UL listed transformer and instructions included
- input voltage 115 VAC 60 HZ
- output voltage 36 VAC
- output electric current 1.2A
- Shuts off automatically when not submerged or when water level gets too low.
- 30 day guaranty
You may also be interested in these related Bonsai Trees and supplies:

Liquid Miracle Gro Fertilizer - 8 oz.
- Sale Price: $7.95
Liquid Miracle Grow fertilizer "with chelated iron". Excellent all purpose fertilizer. Apply diluted dosage by using 3 drops per quart of water.

Glass Monkey Figurine on Wooden Display Stand 3.5x1.5x2.75
- Sale Price: $17.95
A well-wishing and protective symbol. The monkeys' pose recall the famous Buddhist saying, "See no evil; Hear no evil; Speak no evil". Keeping the sensory organs undefiled keeps one's heart and mind undefiled, and thus one is able to transform one's passions and desires.

Spherical Knob Cutter
- Sale Price: $16.95
The spherical knob cutter is designed to remove trunk knobs and roots. The head is shaped like a ball, hence the name 'spherical'. It produces a hollow, circular cut that heals quickly with a minimum of scarring.

Hawaiian Umbrella Bonsai Tree Banyan Style (arboricola schfflera)
- Sale Price: $175.00
This is the tree that we recommend if you are inexperienced with bonsai or you do not have a green thumb. In our opinion it is one of the easiest bonsai trees to care for and is a very beautiful "trouble-free" evergreen. If you don't know which tree to purchase as a gift for someone, this is the tree to select. This versatile tree is great for home, office, dorm or anywhere and does well in low to high lighting conditions. Our tree features tiny umbrella shaped leaves forming a dense green variegated canopy. Very popular and easy indoor care. Our Hawaiian Umbrella bonsai tree with banyan roots is truly a work of art by mother nature. Anyone would be proud to own this impressive conversation piece.

Ceramic Bonsai Pot - Oval Unglazed 12x9.625x3.5
- Sale Price: $27.50
Oval unglazed ceramic bonsai pot
User Comments:
There are currently 0 comments.