Ceramic Orchid Pot 5.0x5.25 Square With Attached Saucer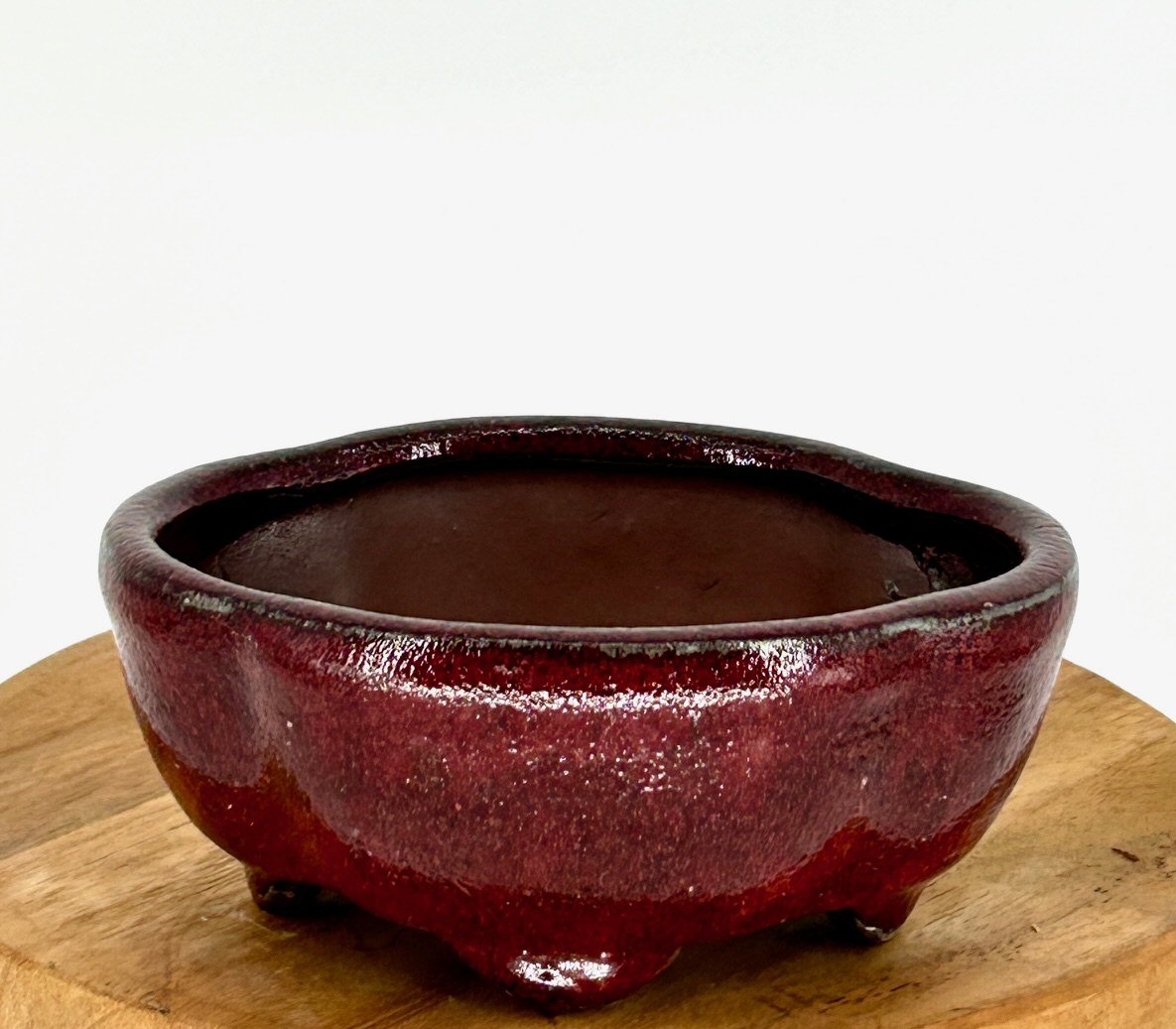 Sale Price: $13.50

From Bonsai Boy of NY
View User Comments
Ceramic Orchid Pot 5.0x5.25 Square With Attached Saucer
Imported Ceramic Orchid Pot
You may also be interested in these related Bonsai Trees and supplies:

Wire Scorpion Figurine
- Sale Price: $24.95
Handmade wire scorpion figurine made by a U. S. Soldier stationed in Afganistan.

Bonsai Display Table - 9 x 6 x 2
- Sale Price: $45.95
Beautifully hand-crafted Pecky Cypress display table. The pecky effect is a kind of sculpturing process which has been produced by nature. Once the tree has been harvested, the causative agent within the tree completely disappears leaving only the characteristic pocketing it formerly created. The beautiful grains of knotty effects will serve to enhance the beauty of your favorite bonsai tree.

Liquid Chelated Iron 1 oz. concentrate
- Sale Price: $5.95
Liquid chelated iron concentrate. Cures and prevents iron deficiencies in the soil while reversing or reducing the pale green or yellow discoloration associated with chlorosis. Provides iron in a form that is immediately available to vegetation, remaining in the soil for extended feedings. Our liquid chelated iron is economical and safe. Dilute 1/2 teaspoon per quart of water and apply monthly.

Flowering Dwarf Pomegranate Bonsai Tree Water/Land Container - Small (Punica Granatum)
- Sale Price: $39.95
This is the tree that we recommend if you are inexperienced with bonsai or you do not have a green thumb. In our opinion it is one of the easiest bonsai trees to care for and it is a very beautiful trouble-free evergreen. If you don't know which tree to purchase as a gift for someone, this is the tree to select. Our tree features tiny umbrella shaped leaves forming a dense green canopy. On the other side of the planting is a well that holds water. We include a fisherman figurine along with a fishing pole and ceramic fish.

Flowering Gardenia (jasminoides miami supreme)
- Sale Price: $250.00
The irresistible very large white fragrant flowers of this Gardenia explode with blooms spasmatically throughout the year. Ours is grafted onto a wild gardenia rootstock because its own root system cannot support its huge flowers. The tree has dark waxy foliage and makes a beautiful contrast to the delicate flowers. Great for indoors. Best to place outdoors in summer and fall for optimum blooms.
User Comments:
There are currently 0 comments.