Bonsai Video Instructional Guide - VHS Format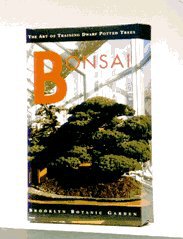 Sale Price: $19.95

From Bonsai Boy of NY
View User Comments
Bonsai Video Instructional Guide - VHS Format
Produced by the Brooklyn Botanical Garden. Excellent instructional guide for the individual. Watch repeatedly to learn general care, culture, shaping and pruning in exacting detail.
22 minutes long.
You may also be interested in these related Bonsai Trees and supplies:

Flowering Lavender Star Flower Bonsai Tree - Small (Grewia Occidentalis)
- Sale Price: $29.95
Evergreen tree native to Africa and Australia with 400 species worldwide. Awesome purple/mauve 1" wide flowers borne along the stem at the end of spring and then, occasionally, the rest of the year. Good indoor bonsai tree. Provide some sun to help generate blooms.

Flowering Parrot's Beak- Medium (gmelina philippensis)
- Sale Price: $49.95
Parrot's Beak, or Gmelina (pronounced with a silent G) has leaves which vary from oval to ivy or "duck foot" shape. It has exotic flowers occasionally which are comprised of yellow blooms which emerge at the end of a tube-like structure of overlapping bracts. The flower resembles a Parrot's Beak, hence the name. The flower pod has one seed. The fruit is fleshy, smooth, yellow, pear-shaped and about 2 centimeters long. Parrot's Peak is native to the Philipine Islands, India and Southeast Asia. Cold tolerant to lower 30s.

Northern White Cedar (thuja occidentalis - Teddy)
- Sale Price: $39.95
The Northern White Cedar is an evergreen coniferous tree in the Cypress family and is widely cultivated for use as an ornamental tree. This dwarf evergreen tree has finely textured, almost feathery fan-like foliage. Can be gently sheared for perfect spheres or allowed to mature naturally into an oval shape. Blue green coloring is accented with bronze in temperature extremes. The bark is red/brown, furrowed and peels in narrow, longitudal strips. The cones are slender, yellow/green ripening to brown. Great for bonsai as it is a slow growing evergreen. Keep outdoors.

Ceramic Figurine - Man Sitting at Table
- Sale Price: $4.95
Miniature figurine - man sitting at a table with a teapot and a book and holding a teacup. Blue glaze with fine detail.

Two Horse-Dragon Miniature Figurines 5.0x2.0x2.0
- Sale Price: $14.95
User Comments:
There are currently 0 comments.